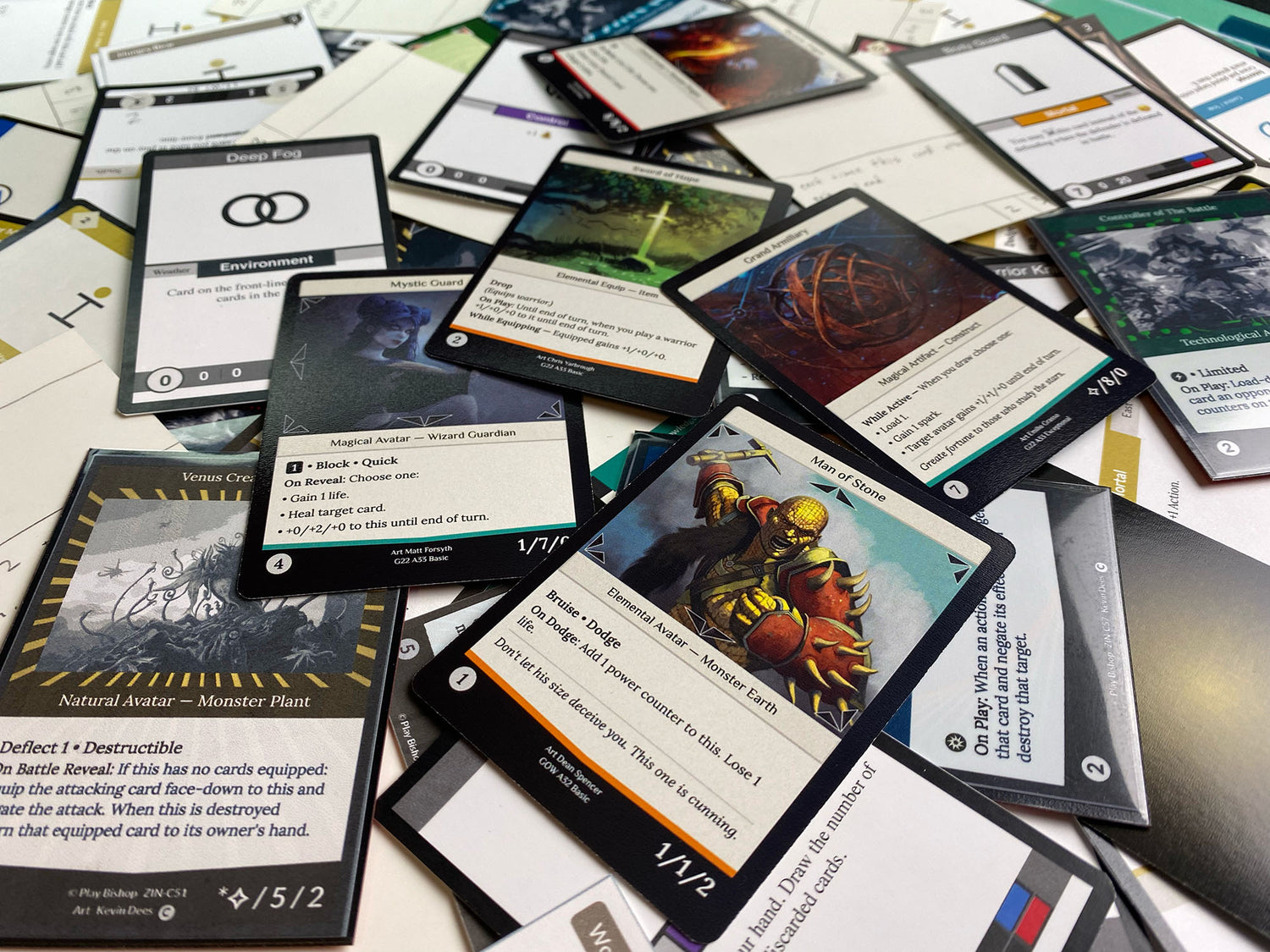 What would happen if chess became a classic card game?
Six Forms takes a fresh look at the classic head-to-head high-fantasy card game experience and asks the question: What if cards were like chess pieces on a board? What does that experience feel like? How can we make that experience something special and unique for card game enthusiasts?
The Game Board

By incorporating a board, Six Forms adds a whole new dimension to the standard play of the card game genre. The game board makes Six Forms unique and your time in-game new and exciting.

The Cards

There are three types of cards in the Alpha version of the game. Battlefield cards move the board like chess pieces, equip cards enhance your avatars, and action cards add deep player interactions.

The Game Play

To amplify your fun, make the game easy to pick up, and streamline your in-game experience, we spent over 16 years in game development. Finally, the game is ready for you to try out in its prototype form.
Regular price
From $44.99 USD
Regular price
Sale price
From $44.99 USD
Unit price
per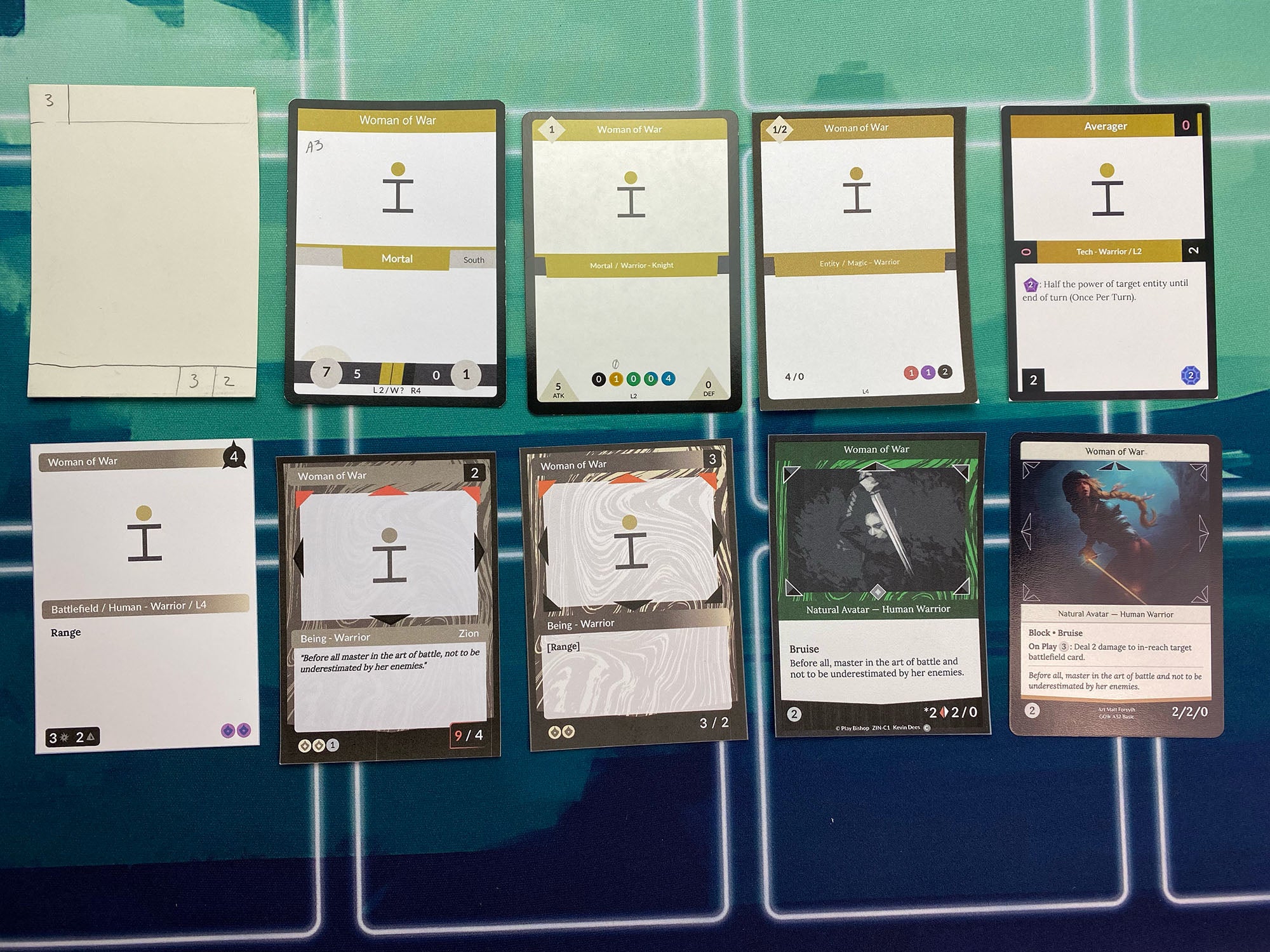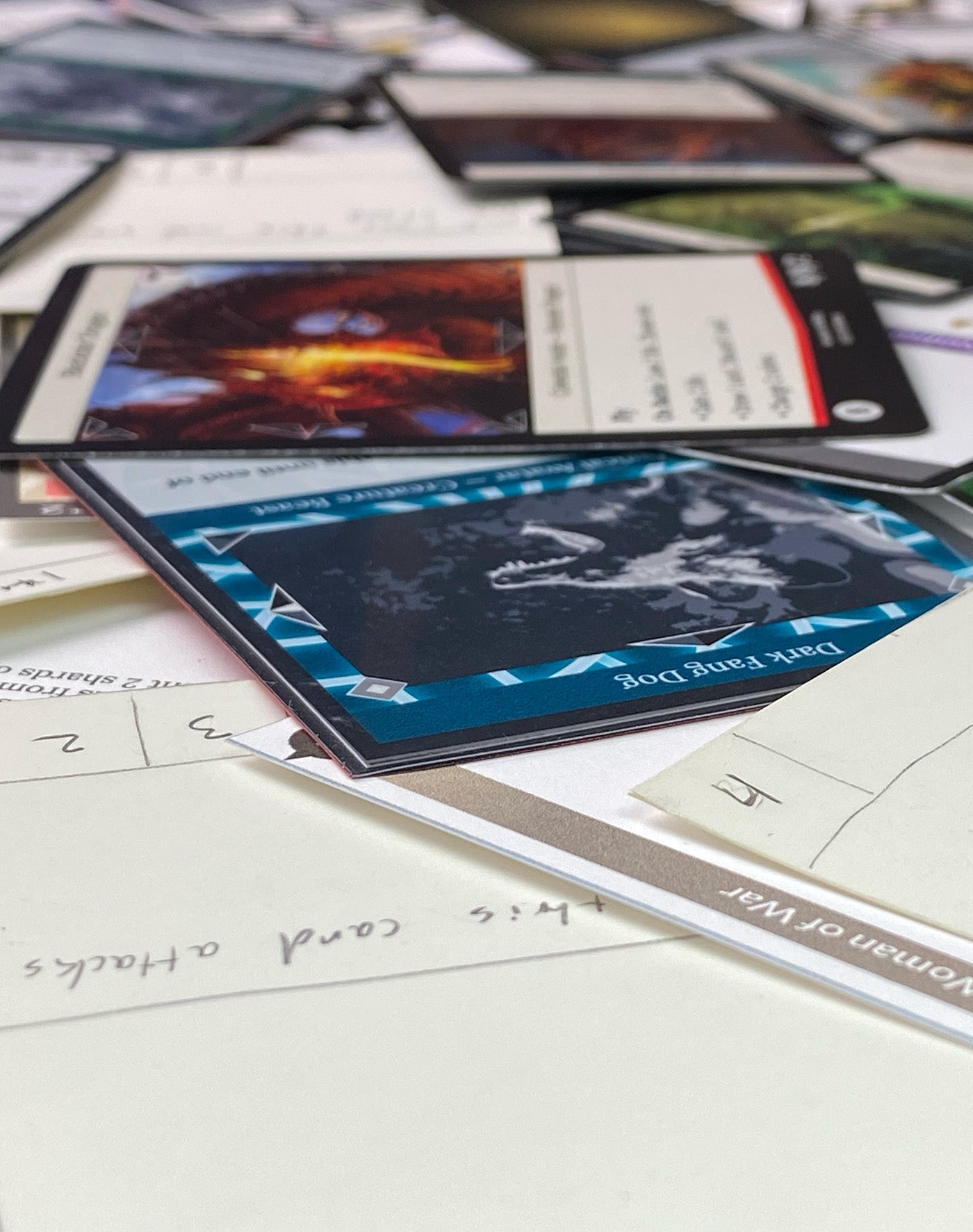 16 Year Journey So Far
The initial game was drafted from construction paper on a friend's kitchen table. The game was developed in sprints from year to year to ensure nothing was missed in the design process. Today Six Forms is a highly streamlined game you can enjoy. We tested well over 30 significant variations and have put hundreds of hours into every detail. The game is ready for you to try and enjoy as we continue game development. Six Forms does not aspire to be the "next" TCG. Six Forms is about crafting the funnest possible high-fantasy card game experience on a board. Once we feel the game meets that objective, we will release the fully designed product with commissioned artwork and custom components.
Support It On Patreon
The Game Plan
Step 1 (Next 1-2.5 years)

Hyperfocus on the #1 priority: Make Six Forms the best high-fantasy card game experience on a board we can through continued play testing. Though a prototype, use draft-level card aesthetic and stock artwork to produce the feeling of an actual card game experience.

Step 2

Gather the Six Forms community to raise funds on Kickstarter: to commission any further immersive artwork in multiple creative styles: ensure the game gets manufactured well: and, if possible, schedule a USA national tournament in Greenville, SC.

Step 3

Put the final Six Forms game in your hands to enjoy: the thematic universe of techns, humans, wizards, dragons, creatures, and more: the immersive artwork and card design from amazing artists: local competitive gaming with the best card game on a board.
What do you get from the Six Forms prototype?
While you are not getting a finished product in Six Forms just yet. You get to be a part of the early journey. You get to enjoy a game that is already super fun, excessively playtested, and continues to get better each year. Best of all, you get to experience something new. It is likely different from any game you have played.

As the game grows, new versions and new cards will become available here. And while we can't promise the cards you get today will be playable with future versions, you will always be able to enjoy each version on its own.
Support It on Patreon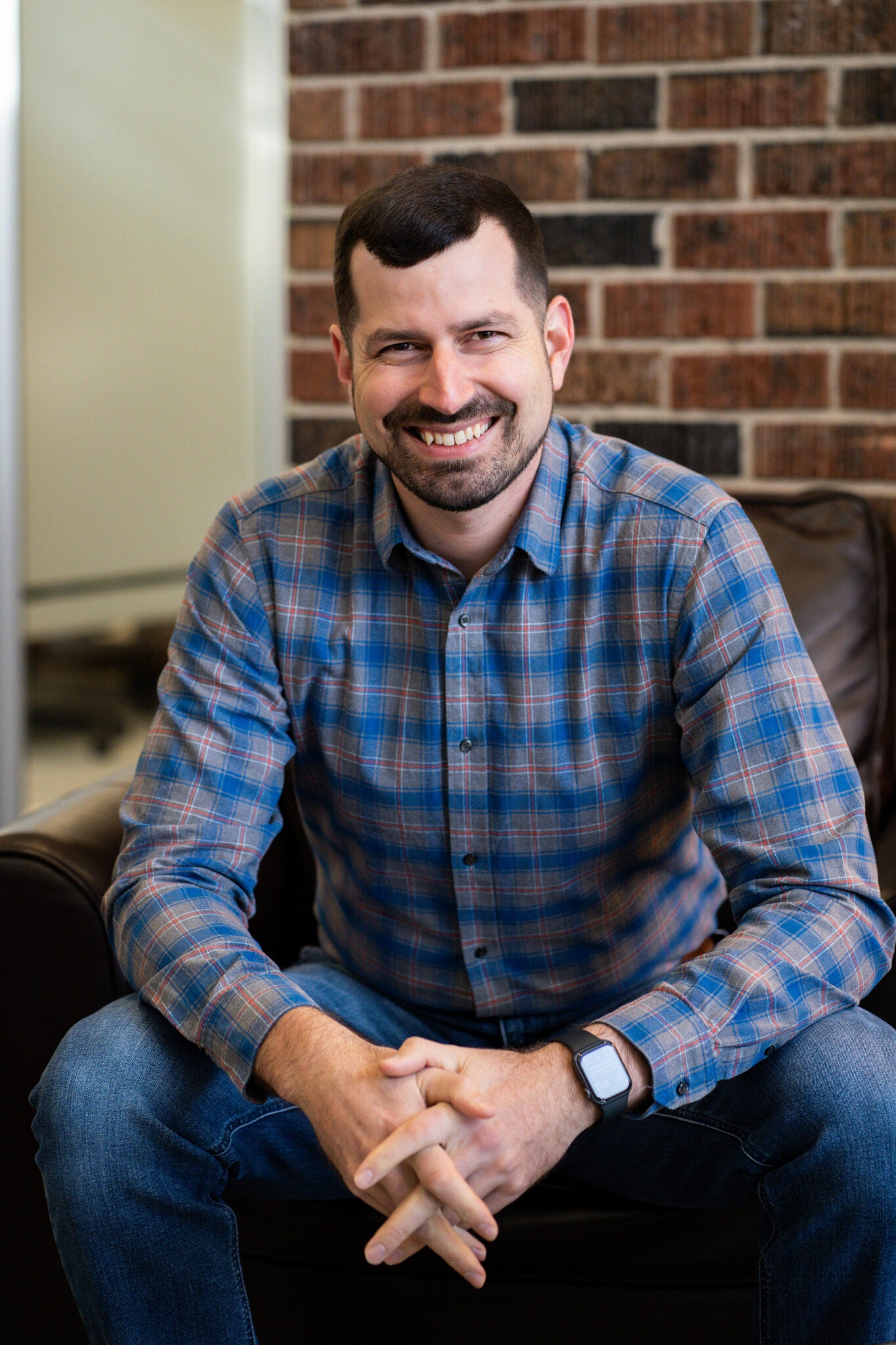 Behind The Game
Hi, I'm Kevin Dees. Thanks for your interest in Six Forms. I'm the game creator and owner of Play Bishop LLC. My background is in business, software development, and game design.

I started working on Six Forms after having the original vision for the game in the mid-2000s. Currently, the game is in the late stages of development, and I'm excited to share what we've made so far.

Most importantly, I owe a huge thanks to my family and friends for supporting me even when the game took four hours to complete. Thankfully, primarily to them, the game only takes the typical 45 - 60 minutes to play now.
Core Values
#1 Best card game on a board

Six Forms does not aim to be the next big TCG. Instead, it seeks to be the best high-fantasy card game on a board: extremely fun to play and strategically competitive.

#2 Artwork matters

Artwork is a massive part of making a card game fun. Six Forms aims to have the best high-fantasy artwork possible commissioned, artwork in various styles, and components of the highest quality.

#3 Local gaming

The point of a card game is its physical element and local gaming. While a digital experience is nice, playing in person and experiencing epic moments with friends and family is more so.
Game Demo / Recent Patreon Updates